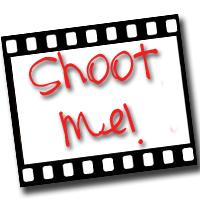 Shoot Me!
It's time to stop hiding behind that camera of yours. Your family is missing you in the picture. So it's time to post a picture of YOU (yes, you) every Thursday with your child, your spouse, your friend, your dog, or even by yourself. Just get in the picture, you'll be glad you did! And just jump in now with 1 of 52, you can do it!
Tommy was here over the weekend. My new nick name for him is Piccolo Pete! Haha!!!! We took him to his first Jethawks game and he had so much fun!
Well, it is my first full day of summer! So, I am off to spring clean!! And read a book, and knit something, finish the crochet doily I am working on, head to the waterpark, umpire some softball games, watch some college softball...........
Have a great day everyone!!!