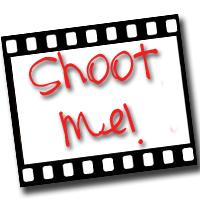 Shoot Me! It's time to stop hiding behind that camera of yours. Your family is missing you in the picture. So it's time to post a picture of YOU (yes, you) every Thursday with your child, your spouse, your friend, your dog, or even by yourself. Just get in the picture, you'll be glad you did! And just jump in now with 1 of 52, you can do it!
I think this is week three for me. My friend Sarah took the shot at the top of me. (That's Sarah!
I took the shot of her!!!!
We had gone to an abandoned chicken ranch to do some shooting and on the way home we drove through some poppy fields and just had to stop. We also saw a snake in the road but my camera jammed and I missed him! Dang!! Because yes, I did stop, back my truck up, jump out, and try to snap a picture of him!!!
Anyway, we got some great shots at the ranch and the poppies, while at the end of their season, were beautiful!!!